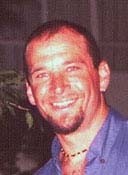 Department of Biology
Professor, Biology
Office/Lab: SDSU Main Campus, Life Science North 204B/209
Phone: 619-594-7049 (office)/619-594-0114 (lab)
Email: medwards@sdsu.edu
I am interested in the causes and consequences of variability in biological communities. My research focuses on patterns of variation in giant kelp (Macrocystis pyrifera) forests at multiple spatial and temporal scales throughout the species' geographic range in the Northeast Pacific Ocean. As part of my research program, I have been examining the relative importance of numerous physical and biological factors in the structuring of kelp forest communities, as well as how these factors modify interactions among co-occurring species, with particular emphasis on large-scale phenomena (such as El Niño Southern Oscillations and global climate change).
A second focus of my research program has been to examine how opportunistic marine algae maintain populations in spatially and temporally heterogeneous environments, with particular attention on the role of dormant microscopic life-history stages. My future research plans involve continuing to assess the causes and consequences of variation in kelp forests while attempting to assess how different life-history traits allow some species to either take advantage of or buffer against variation in environmental conditions. By examining these processes at multiple scales over large geographic areas and long time periods, I hope my research will ultimately offer insights into the issue of generality, an often contentious but poorly understood issue in ecology.
I believe one of the fundamental goals in ecology is to explain temporal and spatial patterns in organism abundance and distribution. This encompasses a broad range of questions with the ultimate goal of understanding how populations and communities function in order to sustainably use and preserve them. My research focuses on five primary areas related to this charge:
Assessing the causes and consequences of variability in coastal marine
communities at multiple spatial and temporal scales.
Identifying the relative contribution of various biological and physical
factors to the structuring of these communities.
Determining how different life-history traits allow populations to
take advantage of or buffer against environmental variability.
Developing and expanding on experimental and statistical methods that
facilitate the study of organisms in the field.
Assessing regional and local patterns of biodiversity in coastal marine
habitats.
What unites these topics is the integration of organism demography and ecology with aspects of the physical and biological environment, and the use of numerous experimental and statistical approaches to discern the relative contribution of different environmental factors to the maintenance of coastal marine communities. I believe that a sound conceptual understanding of how organisms respond to their environment is fundamental to building a comprehensive research program in coastal marine ecology and to the progress of ecology in general.
Shukla, P. & Edwards, M. (2017) Elevated pCO2 is less detrimental than increased temperature to early development of the giant kelp, Macrocystis pyrifera (Phaeophyceae, Laminariales). Phycologia Volume 56 (6), 638–648.
Krumhansl, K. A., Okamoto, D. K., Rassweiler, A., Novak, M., Bolton, J. J., Cavanaugh, K. C., Edwards, M.S. ….& Micheli, F. (2016). Global patterns of kelp forest change over the past half-century. Proceedings of the National Academy of Sciences, 113(48), 13785-13790.
Drobnitch, S. T., Nickols, K., & Edwards, M. (2016). Abiotic influences on bicarbonate use in the giant kelp, Macrocystis pyrifera, in the Monterey Bay. Journal of Phycology.
Kim, J. H., Kang, E. J., Edwards, M. S., Lee, K., Jeong, H. J., & Kim, K. Y. (2016). Species-specific responses of temperate macroalgae with different photosynthetic strategies to ocean acidification: a mesocosm study. Algae, 31(3), 243-256.
Morris, M. M., Haggerty J. M., Papudeshi, B. N., Vega, A. A., Edwards, M. S., Dinsdale, E. A. (2016). Nearshore Pelagic Microbial Community Abundance Affects Recruitment Success of Giant Kelp, Macrocystis pyrifera. Frontiers in Microbiology.
Borras-Chavez, R., Edwards, M. S., Arvizu-Higuera, D. L., Rodríguez-Montesinos, Y. E., Hernández-Carmona, G., & Briceño-Domínguez, D. (2016). Repetitive harvesting of Macrocystis pyrifera (Phaeophyceae) and its effects on chemical constituents of economic value. Botanica Marina, 59(1), 63-71.
Kim, JH, E.J. Kang, K. Kim, H.J. Jeong, L. Kitack, M.S. Edwards, M.G. Park, BG. Lee, and K.Y. Kim (2015). Evaluation of carbon flux in vegetative bay based on ecosystem production and CO2 exchange driven by coastal autotrophs. Algae 30: 121-137.
Konar, B.K., M.S. Edwards and T. Efird (2015). Local habitat and regional oceanographic influence on fish distribution patterns in the diminishing kelp forests across the Aleutian Archipelago. Environmental Biology of Fishes, 98: 1935-1951.
Forrest, M.J., M.S. Edwards, R. Rivera and J.R. Jaeger (2015). High prevalence and seasonal persistence of amphibian chytrid fungus infections in the desert-dwelling Amargosa toad, Anaxyrus nelson. Herpetological Conservation and Biology.
Brown, M.B., M.S. Edwards and K.Y. Kim (2014). Effects of climate change on the physiology of giant kelp, Macrocystis pyrifera, and grazing by purple urchin, Strongylocentrotus purpuratus. Algae, 29: 203-215.