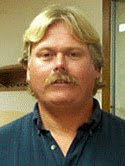 Department of Biology
Professor, Biology
Director, Coastal and Marine Institute Laboratory
Office/Lab: SDSU Main Campus, Life Science North 201/201
Phone: 619-594-0995 (office)/619-594-3750 (lab)
Email: tanderson@sdsu.edu
Dr. Todd Anderson heads the San Diego State University Fish Ecology Lab, with interests in the population ecology and assemblage structure of coastal fishes on kelp-forested rocky reefs, coral reefs, and seagrass-associated ecosystems. Dr. Anderson and his students have often focused on the processes that influence recruitment success (input and survival of early life stages), interactions between predator-mediated mortality and structural habitat complexity, links between individual condition and performance on population demography, and direct and indirect trophic interactions through both density- and trait-mediated effects. Dr. Anderson received his bachelor's degree in Agricultural Sciences at California State University, Fresno, a master's degree in Biology through Moss Landing Marine Laboratories, and a Ph.D. in Biology at the University of California, Santa Barbara. After holding a Friday Harbor Laboratories Postdoctoral Fellowship at the University of Washington followed by a position as a Research Associate at Oregon State University working with Dr. Mark Hixon in the Bahamas, he accepted a faculty position in the Department of Biology at San Diego State University (SDSU) in 1999.
Dr. Anderson is currently Professor of Biology and Director of the Coastal and Marine Institute and its laboratory that supports the research of more than seven faculty and over 25 graduate students, also providing hands-on research experiences for many undergraduates. The Coastal and Marine Institute Laboratory (CMIL), located in an urban environment on San Diego Bay, allows for both basic and applied research. CMIL has been in operation since 2006, supporting research, providing seminar and scientific diving training courses, and promoting research experiences for undergraduates, science education, and public outreach. Dr. Anderson continues to build infrastructure at CMIL to increase capabilities for faculty and student research. In conjunction with the Marine Biology and Ecology Student Association (MEBSA) at SDSU, CMIL provides lab tours, educational opportunities, hosts an annual open house to the public, and provides a supportive environment for research. In his limited free time, Dr. Anderson enjoys traveling, all-grain brewing of several styles of ales, and trying to become mildly proficient at playing electric guitar, with a preference for the blues.
The general focus of our research group is to understand the ecology and biology of marine organisms, particularly coastal fishes, as models to test hypotheses of basic or applied ecological interest. Interactions between individual performance, condition, and behavior that inform the demography of fish populations are a current emphasis, as are trophic cascades based on the relative importance of density-mediated (consumptive) and trait-mediated (non-consumptive effects. We work in a variety of ecosystems, and our interests include the processes and mechanisms that influence the demography of populations and the structure of assemblages. We often use scientific diving and direct our studies towards effects on the early life stages of fishes, especially recruitment (input of young) to demersal habitats. Explore our website to learn more about us and our projects.
Brower, J.P., and T.W. Anderson. Consequences of predation threat for a macrophyte-associated fish (in prep).
​
Ou, M., K. Tovey, T.W. Anderson, A.P. Summers, M.J. O'Donnell, F.W. Goetz, and C.J. Brauner. Effects of elevated CO2 on metabolism and swimming performance of early life stages of sablefish (
Anoplopoma fimbria
) (in prep).
Brett, M.N., T.W. Anderson, and J.D. Long. Fish predators reduce kelp loss via a trait-mediated trophic cascade (in review).
Hayman, N.T., B.T. Hentschel, V.C. Renick, and and T.W. Anderson. Combined effects of flow speed and sub-lethal insecticide exposure on predator-prey interactions between the California killifish and an infaunal polychaete (in review).
Hentschel, B.T., N.T. Hayman, and T.W. Anderson. 2017. Hydrodynamic mediation of killifish predation on infaunal polychaetes. Limnology and Oceanography (in press; doi: 10.1002/lno.10719).
Wheeler, S.G., T.W. Anderson, T.W. Bell, S.G. Morgan, and J.A. Hobbs. 2017. Regional productivity predicts individual growth and recruitment of rockfishes in a northern California upwelling system. Limnology and Oceanography 62:754-767.
​
Sievers, K.T., R.J. Barr, J.M. Maloney, N.W. Driscoll, and T.W. Anderson. 2016. Impact of habitat structure on fish populations in kelp forests at a seascape scale. Marine Ecology Progress Series 557:51-63.
Gregor, C.A., and T.W. Anderson. 2016. Relative importance of habitat attributes to predation risk in a temperate reef fish. Environmental Biology of Fishes 99:539-556.
Morton, D.N., T.W. Bell, and T.W. Anderson. 2016. Spatial synchrony of amphipods in giant kelp forests. Marine Biology 163:32.
​
Renick, V.C, K. Wienersmith, D. Vidal-Dorsch, and T.W. Anderson. 2016. Effects of a pesticide and parasite on neurological, endocrine, and behavioral responses of California killifish (Fundulus parvipinnis). Aquatic Toxicology 170:335-343. (special issue: Behaviour in Aquatic Toxicology)